Doing what coffee was made to do, our Intense Espresso Beans will blast through the cobwebs and put a spring in your step, first thing in the morning or whenever you need a burst of energy. A dark roast with a rich and robust taste, the extra caffeine (which can push coffee into being too acidic or bitter) is balanced out with dark chocolate undertones and soft notes of cranberry. Freshly roasted to start off your day just right.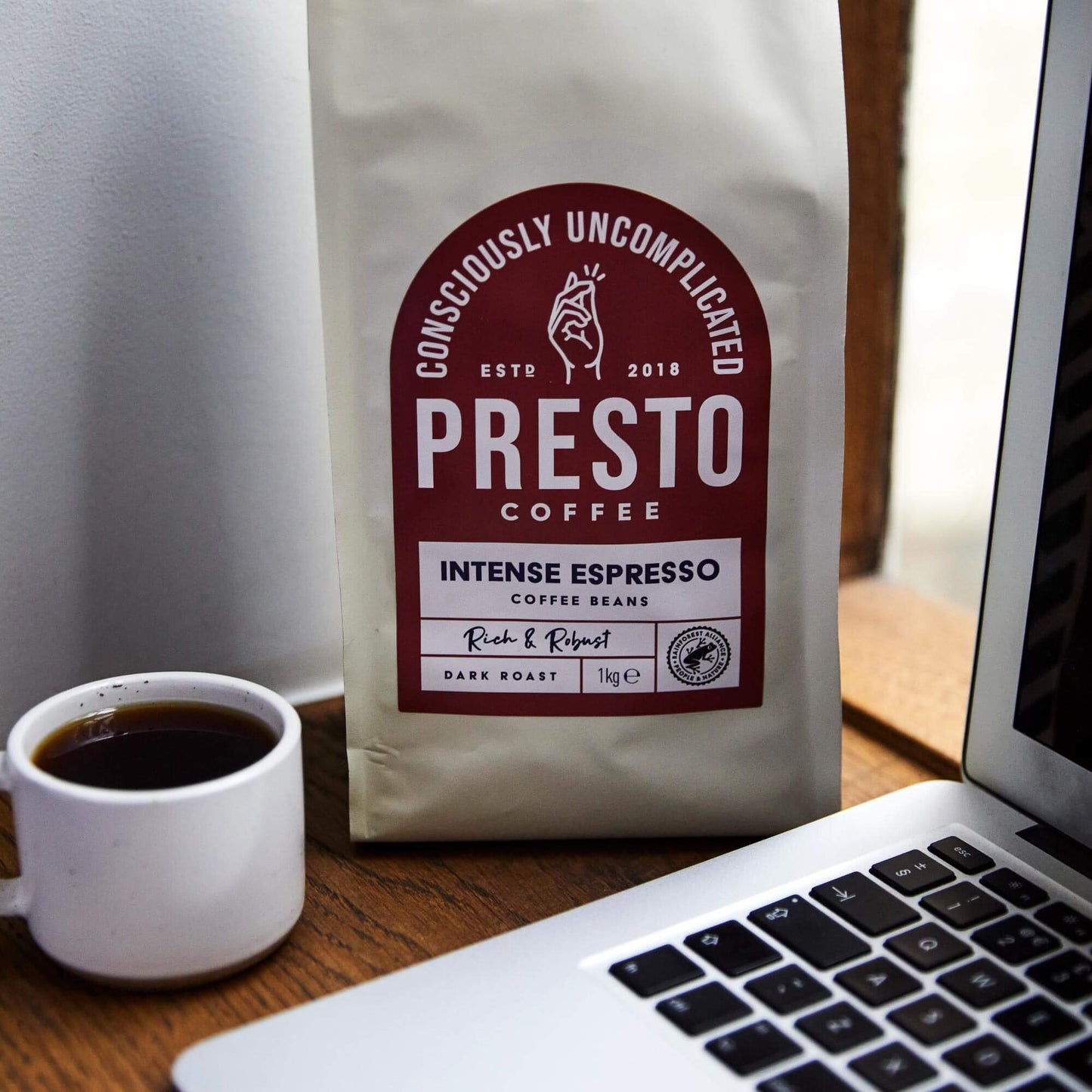 Delivery information

Standard delivery: 48 hours
Express delivery: 24 hours
Free delivery for all orders over £30.00
Coffee subscriptions

Give our top-rated coffee subscription a go. Subscribing to Presto means free delivery and your favourite coffee always there when you need it. It's free and simple to change your plan, skip a delivery or even cancel at any time.