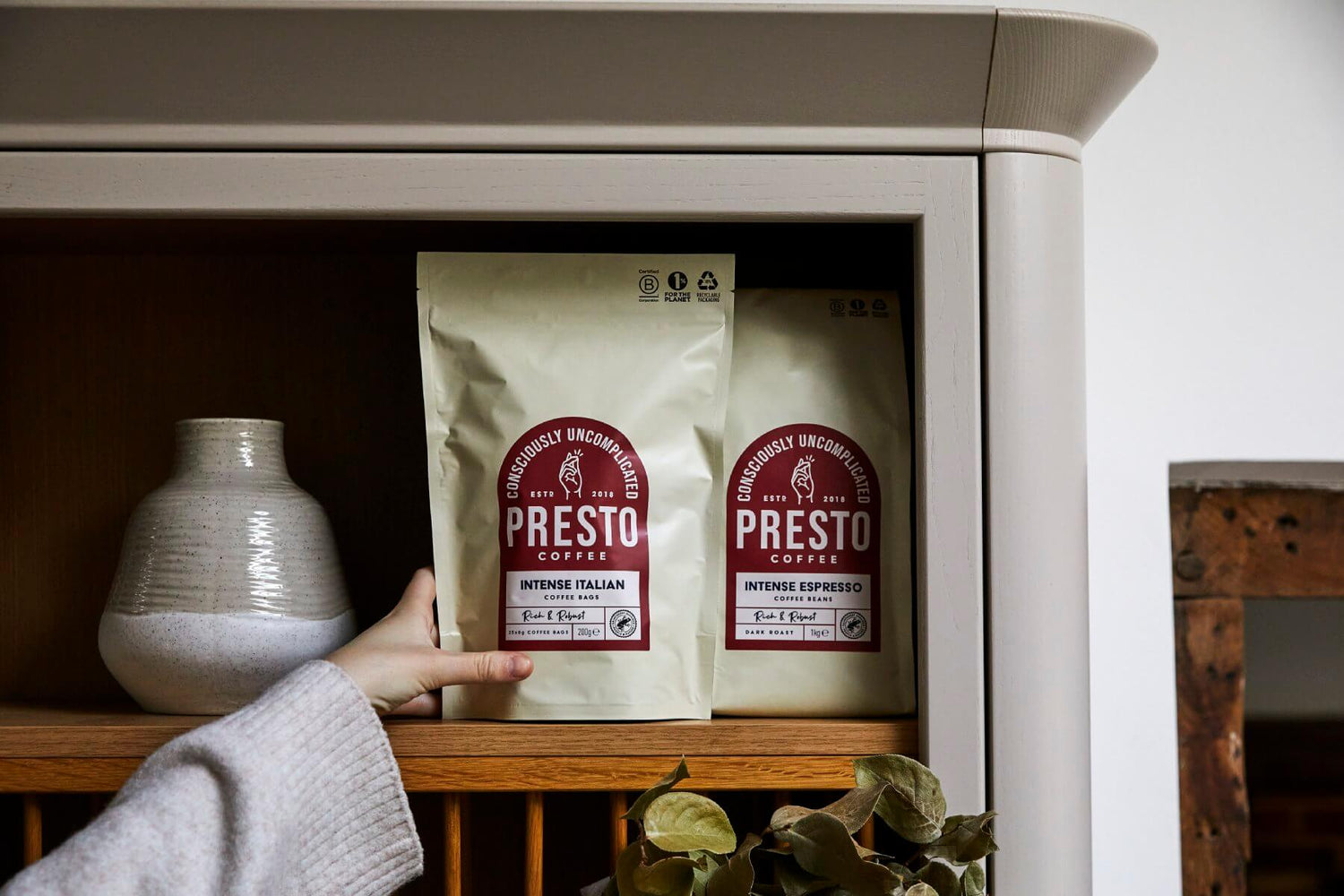 This is what gets us up in the morning...
Coffee. It's a fixture in our day, as certain as sunrise. The bleary-eyed clatter around the kitchen, the mid-morning desk break, the after-dinner sipping ceremony.
But hasn't it all got a bit complicated? There's a rainbow of roasts, an encyclopedia of beans, all this business about cremas and microfoams, and more blends and origins than you can shake a flat white at. Hey, it's a cup of coffee, not a wine tasting.
Because, while taste (and freshness—we're fanatical about freshness) is important, coffee is about more than what's in the mug. It's about those moments in our day when we can take a pause. To have a few minutes of peace or a natter with a loved one, and drink in that spring in our step.
Here at Presto, we stand for consciously uncomplicated coffee.
We keep things easy and fuss-free. Whether you know what you like or want to find your perfect cup, we create fresh, delicious gourmet coffee for every kind of coffee drinker. No head scratching and no snobbery (instant's welcome here). Just planet and people friendly coffee.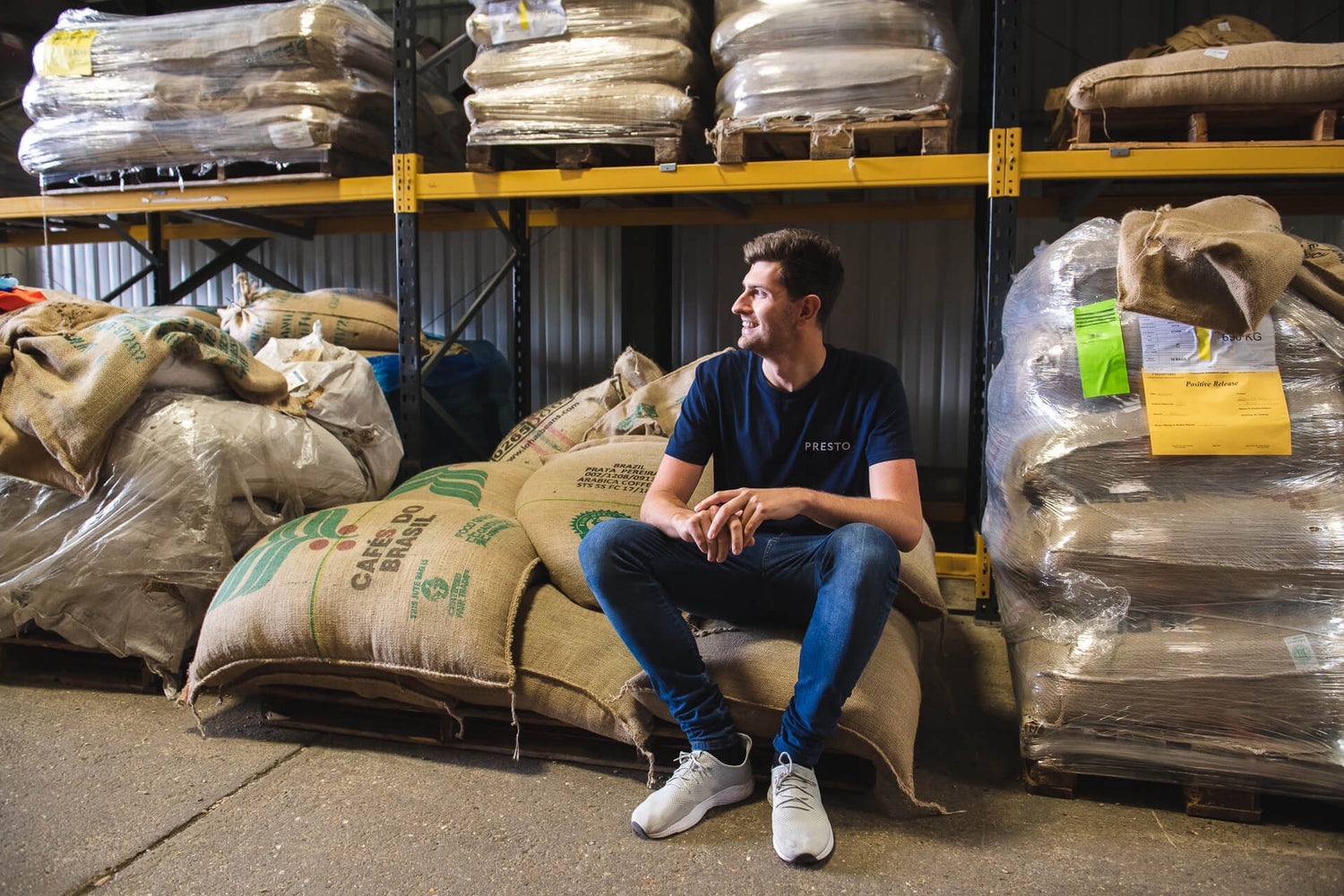 Meet our founder James
I have fond memories of sharing cups of coffee with my Dad on quiet mornings, before his work and my school. It was this ritual that emboldened me to start Presto; to help others create treasured moments over great coffee, every day. Because you never know the true value of a moment until it becomes a memory.
It's this ethos that's behind our consciously uncomplicated coffee. Here at Presto, we're anti-coffee snobbery. We think there can be a lot of unnecessary complication around variety, grade, origin and tasting notes. And really, it's our job to nerd out on all of that stuff, leaving you to simply savour the moment of enjoying a delicious brew.
It's also our job to make sure our coffee positively impacts the world around us. Not only are we proud to be delivering fresh, full-of-flavour coffee to homes across the UK, but we're also proud to be a B Corp certified company. We're doing everything we can to raise the bar in coffee standards, which includes a fair deal for farmers, embracing cleaner roasting technology, and sharing our time and coffee with local communities.
Want learn more about our sustainability commitment? Click the button below.
Sustainability